imhilien
Well, it's definitely winter now (sighs). I've got my warm clothes on and I'm currently near a heater. One thing I do like is seeing the autumn leaves; there are a lot of trees in the CBD whose leaves are various shades of gold / bronze / red right now. It also gives me an excuse to make a pudding from scratch - I recently bought a bag of cooking apples and made an apple and blueberry (from the freezer) crumble, yum.
Mothers Day was a few weeks ago and Dad & I took Mum out to lunch at Devonport, a suburb on the North Shore that always seems a step or two in the past, in a good way. I had pasta and didn't need any more meals that day. Afterwards I went to a second-hand bookshop on the main street and bought a book on archaeology that I'm still happily reading in doses. Afterwards we drove up to Mt Victoria to look at the view. Half way up I noticed this lovely old Victorian house painted various shades of green with a notice saying it was a writers residence. How lovely (sigh). We took some photos looking back to the city and I'll include one under a cut.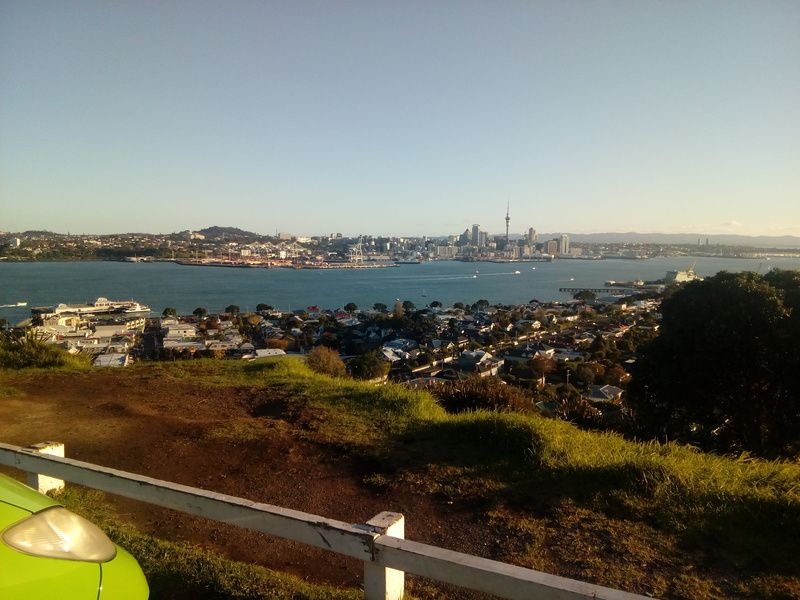 Movies - I recently saw 'Guardians of the Galaxy Vol. 2' which left me wishing yet again that I had my own spaceship that could play '70's rock and whatever else I felt like. I should look at my music and make my own list of 'Spaceship Music (To Play Really Loudly Going Past Something i.e. Mars).
PS: My sympathies for Manchester, what a horrible event.